Profitmart – Leading Stock broker in New Delhi
Profitmart is an emerging Broking house in India
Share & Stock Broker in
New Delhi
India's national capital – the Delhi is unique in several ways. Its historical importance is well orchestrated and has been gaining significance over the years, especially since India's independence, as a hub of political activity. As such, Delhi and it's surrounding region – well known as national capital region (NCR) – is always at the top of business and investment related activities. Given the strategic importance, the proximity to an intense political activity, Delhi has been on the radar of financial intermediaries.
It is obvious for ProfitMart to open a branch in Delhi. Over the years, ProfitMart made its presence felt by offering quality services to enable investors meet their financial goals. Let us understand ProfitMart's operations in detail:
Stock Broker in Delhi
As we discussed above, several brokerage firms are in operations for long time now. Thanks to computerisation and online trading platform services, the Stock broker in Delhi have undergone several changes. Almost all brokerage offer several investment services for the benefit of their clients. ProfitMart, which is a relatively new entrant, has an advantage of providing sound technology based investment platform and hence staying ahead of its peers. The new-edge technology based is at the core of ProfitMart's offering. While other brokerages are trying to bring in technological changes, ProfitMart has already leapfrogged into the next generation embedded technology based products. Thanks to the strong foresighted team that works relentlessly.
There are hundreds of stock broker company in delhi and have also marked their presence. As the population in the national capital region (NCR) continues to expand and as individuals seek for better lifestyle, there is gradual rise in investment community, hence providing immense business potential.
For investors, it is always a daunting task to find brokerage firm in Delhi that suites his/her investment profile. As most brokerage firms offer product and services based on "one size fits all" approach, the investors end up being an idle or chose to discontinue with the activity. ProfitMart begs to differ here by offering customised products and services. Most of the products and services are dynamic in nature, build with the intention of providing ample flexibility as required by the investors.
To know more If you search for Stock broker near me you will find us. Once reaching out to ProfitMart, you will realise that you have found the best stock broker in Delhi. As mentioned above, ProfitMart is a strong technology driven brokerage firm that strives to offer best in class products and services. These deliverables are based as well as designed over the years to help them match with investors requirement.
Why we are the Best Share Broker in Delhi
ProfitMart has emerged one of the preferred Share broker in Delhi. It has achieved this feet by proving its mettle through best in class financial services. Adoption of technology led interfaces, backed with strong technical support team and domain expertise has played crucial role in ProfitMarts' success. It clearly has edge over peers.
When it comes to select best share broker in Delhi, ProfitMart will definitely figure in the list given its capability to deliver high quality, technology & performance driven products, seamless services.
Entire designing of the ProfitMart online services is based on hassle free, easy to use premise. Even a simple query raised by user will probably generate required information. An investor can check how to open demat account. online with ProfitMart, and get the required information effortlessly. Similarly, several other queries are answered through online interface. In case, an investor prefers an interaction with experts, he or she can do so by requesting a callback.
Definitely, the array of services offered by ProfitMart has helped to establish itself as a preferred stock broker in Delhi NCR. The presence of other stock brokerages assure tough competition to attract clients. It is obvious, the brokerage offering best financial services will gain the confidence.
Innovation in the technology space along with disruptive strategy played a vital role in building ProfitMart, establish as a leading stock broking company in delhi. To steer clear of competition in this highly influential region, ProfitMart embraced technology driven product portfolio at affordable price as a key deferential. While the race is on among brokerage houses, ProfitMart hopes to consolidate its position with the help of strong product offerings.
How Best Stock Brokers in Delhi Helps for Traders and Investors?
Delhi occupies an important place in India's economic activity given its status as the capital. It's influential outreach continues to attract both the talent and money, often leading to rigorously demanding character of the citizens. Hence, fulfilling their demand is quite challenging.
Brokerages often pushed to edge to ensure the client meets its financial goal. Several stock brokerages are operating here over the years. The list of best Stock broker in Delhi is exhaustive and is increasing as each of them endure to capture bigger chunk of the investor community.
They ensure their presence is felt through number of services on the offer. Its a challenge to maintain up to the requirement of investors. With the help of the latest technology, digital platform, bouquet of services, these brokerages hope to sustain business.
ProfitMart's relentless effort to ensure investors with best financial advisory services and technology continues unabated. This constant endurance is to underline its motive of "we are the best share broker near you".
As it is well known, ProfitMart offers several services to investors at competitive prices. In its endurance to serve clients with best options, ProfitMart is working tirelessly to enhance online trading platform while committing itself to lowering the cost of investing for its clients.
It offers brokerage plans to suit client as well as matching with the peer group. The client is offered an array of investment products at a click of a button. An investor can choose equity/commodity/currency product that matches with risk/investment profile. These services make online trading activity very effective. Be it trading account opening or Demat account, with the help of digital console. This makes demat account opening a less laborious and easy to understand the entire process. There are several benefits of opening demat account for you. ProfitMart offers 100% free demat account with zero annual maintenance charges and also, the possibility of the reversal of brokerage as well as other exclusive benefits. An investor can begin trading within 15 minutes of opening the demat account. The entire process carried out digitally, through paperless KYC and on simplified platform.
ProfitMart has emerged as one of the best stock broker in India, thanks to its innovative and disruptive strategy that is built on strong technology usage as also ensuring seamless experience to its clients while using the online trading platform.
We have already listed several stock broker in Delhi NCR as well as stock broking firms in Delhi that includes Motilal Oswal, Angel Broking, India Infoline, Upstox, SMC Global, AnandRathi, Zerodha, Sharekhan, to name few. Yet, ProfitMart has made its presence felt by combining technology, financial advisory services and strong back office support effectively.
1] How ProfitMart help Investors?
ProfitMart in its decade long existence has always aspired to help investors in hassle free trading experience, through user friendly consoles that provide ease of entering trade or filling KYC with a click of a button.
Being a discount broker, it offers flat brokerage rate for every trade that a client executes, irrespective of the size of the trade.
Technology is a backbone of online trading in share market, and ProfitMart ensures its clients served nothing less than best. It understands the importance of timely execution of trade and hence efforts are made to provide best technology. Several other tools are made available such as learning & education, charting, etc to help investors take decision.
To simplify each process and timely execution, ProfitMart make relentless efforts at updating technology and heavily relies on digitisation. It has integrated several services on its digital platform for the benefit of investors. Work is in progress for providing best advisory services and developing tools to help investors achieve their financial goals and make their online trading experience worthwhile. An investor can choose equity/commodity/currency product that matches with risk/investment profile.
2] How ProfitMart helps Traders?
ProfitMart is among the best online trading brokerage due to the excellent order/trade execution capability provided through online platform. It is very essential for trader as they delay in timely execution of trade will be a dearer. Being a discount broker, it offer flat brokerage rate for every trade, irrespective of the size of the trades. This is very critical for the performance of the trader, who operate for small gains and at time with little capital at his disposal.
Hence, it works at bringing the very best of the technology, research, access and ease of trading in equity as well as in other investment avenues.
718, 7th floor, Indraprakash Building, Barakhamba Road, New Delhi-110001
011-22504077 / 011-47016321
+91 921 245 7484
OPEN YOUR
DEMAT ACCOUNT ONLINE
Best Online Demat Account & Demat Services India. Profitmart Securities Private Limited provides a safe, convenient way to keep an eye on your securities and investments. Opening a Demat account online is easier and simple. By providing a profound market insight and premium reports we help create a strong portfolio.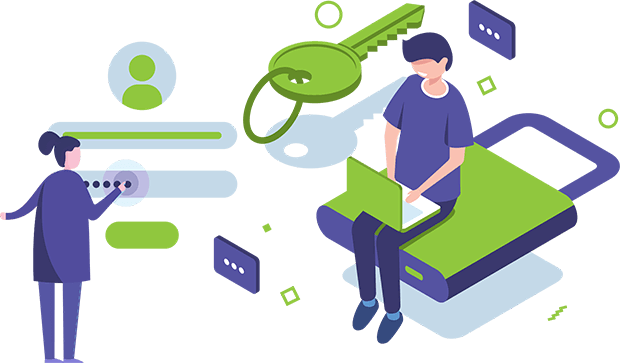 BE A PART OF
OUR SUCCESS STORY
ProfitMart is a team of young and experienced professionals blended with aggression with an aim to create a new level playing field for a Broker & Sub-broker in Stock Broking Business.
We understand the hard work required for setting up a Franchisee and running it successfully.
Hence, we intend to provide a business proposal which will enhance the earning opportunity to the Franchisee.
We aim to eliminate the disparity of earnings between the Broker & Sub-broker.
We have closely seen the challenges faced by Franchisee's for business expansion. We aim to successfully resolve it with our strong front & back end support system.
TRADE ON
THE GO
Trade with our best in class platforms for smooth and trouble free execution. Keep the market on your finger-tips, Experience the Power Platform for advanced traders.
Super-fast trading execution with 1-second rate refresh
Advanced charting tools
Trade guide signal
Real time charts with historical data
Instant news notifications on stocks and markets.
Download Our Trading Mobile App!