OPEN
DEMAT ACCOUNT ONLINE
Who doesn't want to open Demat account online and invest in the share market? Given that the share market investment provides better return and, of course, investors will prefer market place that offers such opportunities. But do you know how can you take an initiative to invest your money in the share market? Of course, you can open a Demat Account, because that's how you invest your money in share market. If you are looking for all the knowledge about the Demat account and how you can open it by using its benefits, then you have come to a right place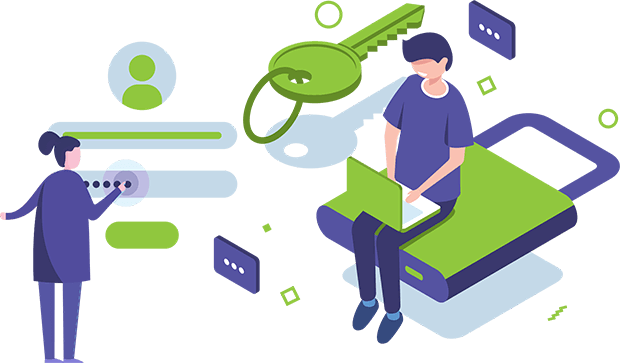 How to Open Demat Account Easily in Just 4 Steps
Step 1: you have to choose a depository participant (DP) to open a Demat account online.
Step 2: you have to submit a Demat account form by fulfilling the (KYC) know your customer norms.
Step 3: go through the verification process and sign the agreement copies.
Step 4: get your (BO ID) beneficial owner identification number.
Open a Demat account through Profitmart, if you are looking forward to investing in the share market. We offer attractive brokerage plans, transparent transaction, advanced mobile trading application and expert guidance.
Why opening of Demat account is very easy with Profitmart?
The opening of Demat account is very easy as it is a paperless and that can be done online. To a Demat account doesn't require any physical documentation Profitmart is one of the best platform that you can trust and rely to open a Demat account to avail advanced trading technology.
What is a Demat Account?
Most of you may be thinking as to what is a Demat account? Demat is a short form of Dematerialized account. In the world of trading and investment, the term Demat account is commonly used.
A Demat account or a dematerialized account that holds financial security including debt and equity in an electronic form. There is two depository organization in the country, where you can open your Demat account. The two depository organizations are:
National securities depository central
Central depository services limited.
Now after knowing what exactly a Demat account is, you might be thinking that what is the purpose of opening a Demat account? Well, the answer is so easy that it helps in holding the shares that have been brought or dematerialized (in physical to Electronic form) for making the share trade simple and easy at the time of online trading.
Documents required for opening a Demat account
Getting exposed to the basics of a Demat account, you should know about the documents required to open a Demat account.
Here's the list of documents that are required to open a Demat account:
Identity Proof: To open a Demat account online you must have proof of Identity (POI) such as driving license, aadhar card, voter ID card, identity card issued by the State government or its department, etc.
Address Proof: You must have proof of your address to open a Demat account. The acceptable documents include voter ID card, ration card, passport, telephone/electricity/gas bill, Bank account statement or passbook, driving license, flat maintenance bill, flat insurance copy, etc.
Income proof: You must have proof of income (For trading in derivatives such as F&O) such as a Copy of ITR Acknowledgement, salary slip, Bank account statement it of last 6 months, etc.
Bank account proof: You should also have a proof of bank account like a cancelled cheque.
Passport size photographs (1-3 in number)
PAN card
These are some of the essential requirements to open a Demat account. One must always ensure that they have all the above documents to open a Demat account.
Benefits of Demat account from Profitmart?
In India, Profitmart is one of the best stock broker in India. One get several benefits when one opens a Demat account through us. And some of the benefits are mentioned below:
Fastest account opening process
Attractive Brokerage
Highest Leverage
Advanced Mobile Trading App
Advanced Algo Trading
Why you should open a Demat account?
There are a plethora of reasons that necessitates opening a Demat account. Few of the reasons are:
Now you can only buy or sell equities in a digitalized form. The SEBI has made it compulsory for all the investors to buy or sell their stocks in a digitalized form. Thus, you need to open Demat trading account if you are a new investor.
You can invest in a large number of securities including mutual funds of all types and from all the AMC's (asset management companies), fixed deposits, bonds offered by Government and private entities, gold-related financial instruments, IPOs, etc.
The cash balance can be tracked out from your Demat account.
A Demat account enables you to access the live market data. Also, you can make an in-depth analysis of your investments.
A Demat account helps you to get track of news updates, announcements from the company in which you have invested.
These are some of the major reasons because of which you can think of opening a Demat account online. Opening a Demat account is easy as Profitmart put their best effort to help the investors.
FAQs about Opening Demat Account
Q- What is demat account?
A Dematerialised or Demat account is a form of holding financial securities such as shares in electronic format with a registered Depository Participant also knows as DP. National Securities Depository Limited and Central Depository Services Limited are two key depository services provider in the country. Seamless, hassle-free Demat account opening process is at the core of ProfitMart's key business growth strategy.
Q- What to consider before opening demat account?
It is imperative to know certain factors associated with the opening of Demat account which include the changes, annual maintenance fee, ease of access. The demat account opening process is nowadays completed through digital platform. Hence, the brokers should be able to carry out the entire e-KYC, verification and documentation process online. At ProfitMart, the technology ensures a seamless Demat account opening services.
Q- What facilities you can avail by opening demat account?
Numerous facilities can be availed through Demat account; they are: tracking portfolio, transfer of shares, avail loan against shares, conversion of securities into different forms, availing corporate benefits such as dividend, interest or refund.